Parent Resource Center
The Hopewell Parent Resource Center promotes a cooperative partnership between parents, educators, and the community by offering a variety of workshops, newsletters, library materials, and personal experience designed to inform, support, and assist those in need.
The staff includes a parent of a child with a disability and a special education teacher. We encourage you to telephone or visit the Parent Resource Center with your questions, concerns, or suggestions regarding special education or school related services.
OUR GOALS ARE TO …
…..Help parents understand the Special Education process and encourage parents to play an active role in their child's education.
…Promote a cooperative partnership between home, schools, and the community
…Offer an extensive lending library about local support groups, websites, and community resources
…Conduct regular workshops with speakers on parenting skills and special education issues
…Publish a newsletter and informational brochure about Parent Resource Center activities designed to assist parents.
Parent Resources
Please welcome Mrs. Gray, our new Parent Liason coordinator. You may read more about Mrs. Gray by clicking the link below. She also may be contacted by email
kgray@hopewell.k12.va.us
Check below for a copy of the Title I Monthly Newsletter, Parent Survey and Title 1 compact for Parents, Schools, Teachers and Students along with a link to the BoxTops collection form. See the links on the side for additional parent resources.
​BOX TOPS FOR EDUCATION!!!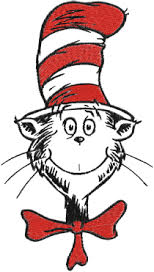 Patrick Copeland has begun a Dr. Seuss Box Top contest for classrooms! We will announce the winning class on

Monday, February 27th

. Please help our class win by sending in General Mills Box Tops! We have Box Tops collection sheets for you to fill in at the school, and one will be sent home with your child. You may also turn Box Tops in using a sealed baggie or envelope. Please make sure your child's name and teacher name are on the sheet, baggie, or envelope.
download
coupons for you and to sign up for more ways
to help Patrick Copeland win free money for our school!